Spotlight: Meet DJ Flying Japan, 15 years old
Web editor
When did you start DJing?
I started DJing around 2016, I would have been 10 at that point. I'd done a few shows here and there when I was 6 or 7, but I got my own show when I was 10. I've still retained my DJ name that I chose as a child, and the show's called Oh Grow Up. Airs Saturdays 10-11 a.m. (shameless plug!) if anyone's interested, mostly post-punk/hard rock things on there.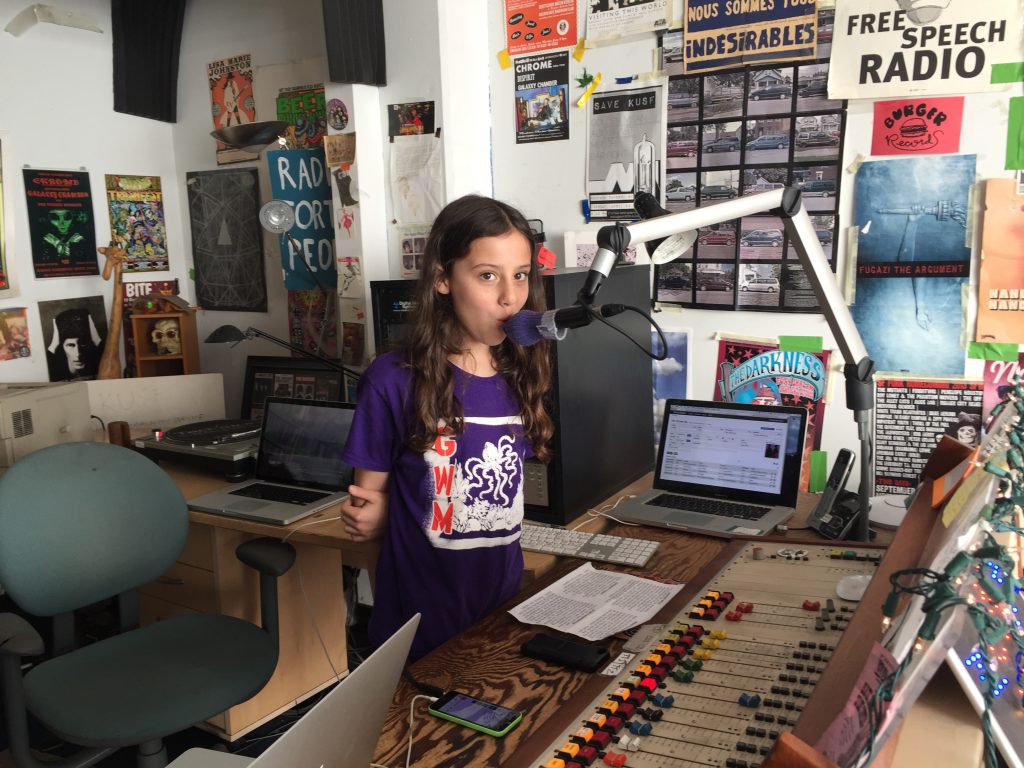 What is your favorite thing about being a DJ at KXSF?

I think my favorite thing about being a DJ at KXSF is the community that's formed around the station, there really isn't any station like it. Everyone's there because they're passionate about the music they air, or the program they've created and it's just a really great atmosphere.
Top 5 favorite albums, at the moment?
Quite the tough question there, I'd say Silverchair's Freak Show sits at the top, then the remaining four are Spoon's Lucifer on the Sofa, Radiohead's album The Bends, the Stone Temple Pilots' album Core and last but not least Tyler the Creator's album IGOR.
Favorite movie soundtrack?
This one everyone's heard of, but I really liked Scott Pilgrim vs. the World's soundtrack. The Green Room's soundtrack is a close second.
What has been your favorite live show you've seen?

I went to see Dinosaur Jr. earlier at this year at the Fillmore here in SF. I've seen a whole bunch of shows at the Treefort music festival in Idaho, but they weren't as cool as this one in my opinion.
Do you play an instrument? Are you in a band?
I've been a guitarist for 5-6 years, and I was in a band for quite a few years (a part of an AWESOME music school called Rock Band Land) but I've had to step down from that due to my senior year of high school coming up, I didn't think I'd be able to juggle the schoolwork and the band. Nonetheless the band I used to play in is called Easy Definition, they're an awesome bunch and I suggest you guys look them up on social media!
I should mention the mastermind behind my success is my mom, DJ Fari. She's the one who was involved in the original KUSF station 20 years ago and she's the one who taught me everything I know about radio. Definitely a huge thanks to her and to the rest of the station for being so cool and letting me have my own show.