KXSF Safe Streets Campaign
On New Years Eve, KXSF veteran volunteer and DJ Elizabeth Platt was one of two people killed in a tragic hit and run South of Market.  Elizabeth and 27-year old Hanako Abe were in the crosswalk at 2nd and Mission when the incident occured.  
As heartbreaking as this is, unfortunately it is not uncommon in San Francisco.  On average, 3 people are stuck by vehicles every day in our city while walking.  In honor of Elizabeth and others like her, KXSF is teaming up with Walk San Francisco to promote safer streets in our community.
Walk San Francisco is a non-profit organization formed in 1998 by a group of people committed to making San Francisco the most pedestrian-friendly city in the United States. To achieve this, Walk San Francisco has a three-tiered plan:
Campaigns to fix the city's most dangerous streets

Safe Routes for All

 focusing on safer streets for children, seniors, people with disabilities, and transit riders

Please join KXSF in supporting the work of Walk San Francisco.  Find out how you can help promote safer streets in our city by going to WalkSF.org
Rest in power, Elizabeth. 
Food Aid
At KXSF we believe that food is not only a need but a human right. Before COVID-19 hit, over one in four people in the Bay Area were hungry. Now folks are experiencing hunger at even more alarming rates. The good news is there are so many ways to help. Donating, volunteering, organizing.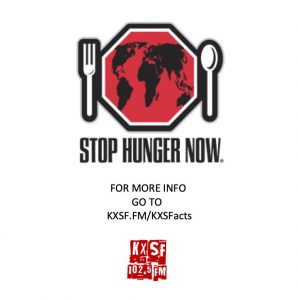 Did you know that more than 2,000 Bay Area small businesses have closed permanently since March? Now more than ever, small businesses need our support. So, as we move into the holiday season and about our lives, remember to shop local.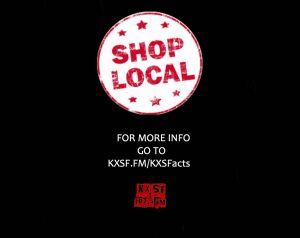 Other Data & Hyperlinks to Sources
1 in 4 people in San Francisco are food insecure, many of them seniors and children

(FoodShift) 
The cost of living in the Bay area makes it especially difficult for working families to afford basic necessities such as housing, utilities and transportation, let alone put a healthy meal on the table…Alameda County Food Bank serves 1 in 5 of their neighbors in Alameda county. Two-thirds are children and seniors.

(Alameda County Food Bank).
In May of 2019 almost 800,000 Bay Area residents were experiencing food insecurity

(East Bay Times) 
Food insecurity contributes to poor health and health disparities through multiple pathways: stress, trauma, poor diet quality, and malnutrition. Food insecurity increases risk of multiple chronic conditions, including diabetes, heart disease, and hypertension, and exacerbates existing physical and mental health conditions.  It impairs child development and limits academic achievement.  Food insecurity and hunger impacts our community in many direct and indirect ways, and the social and economic costs are passed on in many ways, including higher health care costs

(SF Dept of Public Health).