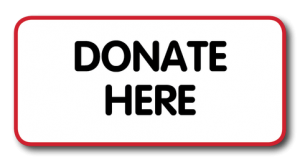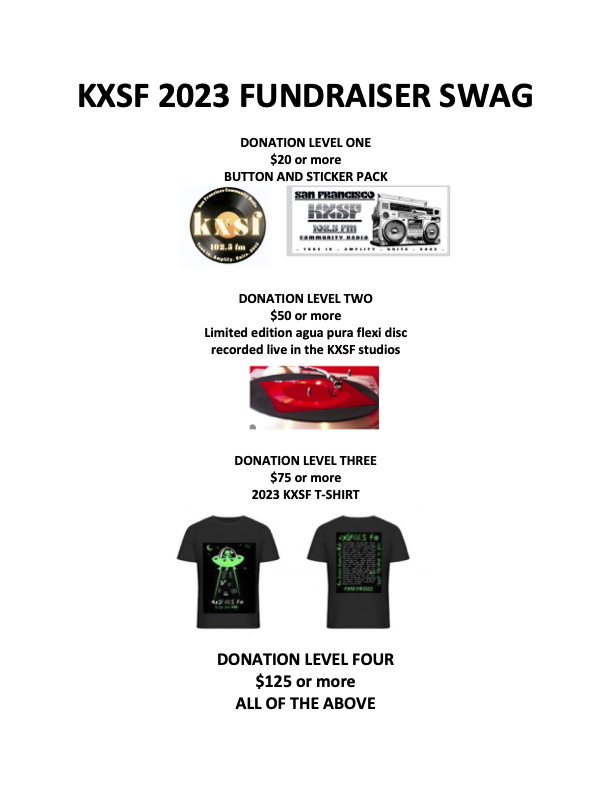 Select t-shirt size in the comments field.
available sizes:
Men's small, medium, large x-large and 2xL
Women's small, medium, large and x-large
Kids small, medium, large
Support KXSF Online!
KXSF is a non-profit independent radio station, funded entirely by listener donations, underwriters and benefit events. KXSF is a federally recognized 501 (c)(3) organization. To make a tax deductible donation to KXSF, click on the DONATE button.
Find donate buttons throughout the website, and contribute via PayPal or Credit/Debit Card (monthly payments also an option).
Independent radio needs your financial help to stay on the air ~ KXSF is non-profit, community radio and we need our communities to keep us alive.
Every little helps ~ Thank you!
Send Us A Check!
Make checks payable to San Francisco Community Radio
Mail to: KXSF/San Francisco Community Radio, P.O. Box 641042, San Francisco, CA 94164
There is no time like the present … and the present is nigh! Especially now we can promote you even more on FM radio!
---
Support KXSF Online!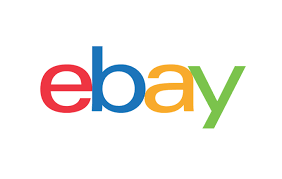 If you sell anything on eBay, you have the possibility of selecting SFCR and can donate a percentage of your sale.
When donating you can select SF Community Radio to benefit from the sale of your items
Donate your vehicle through CARS (Charitable Adult Rides & Services).