Live radio drama: The Shadow on 'Radio Voices,' Monday, July 18, 8 PM
Web editor
Gather around the wireless! Suspense! Drama! Thrills and chills!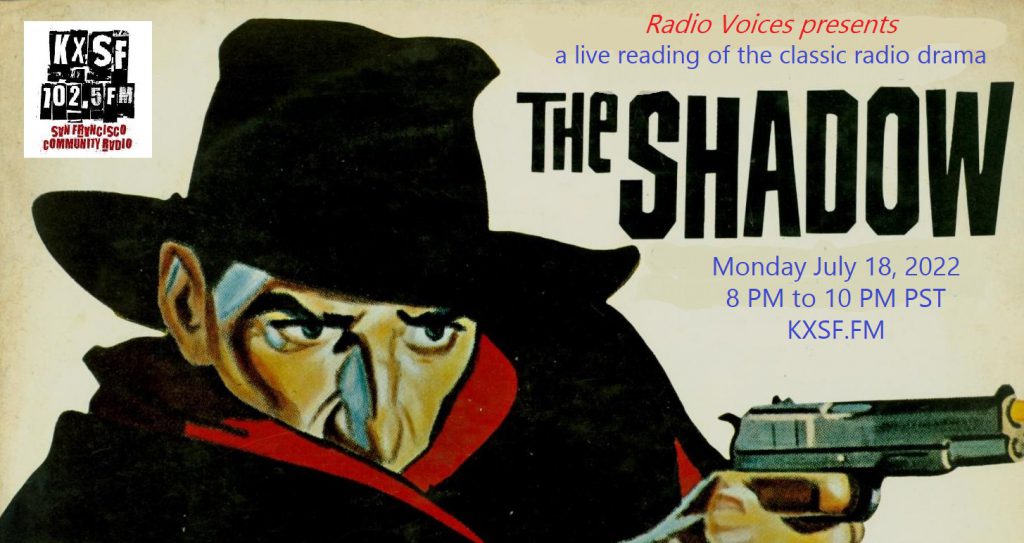 Tune into a live reading of an episode of The Shadow on Radio Voices Monday, July 18, 2022 from 8 to 10 pm.
This reading of "Death House Rescue" will feature live keyboard accompaniment by DJ Luke and live sound effects by Will from Vertacyn Arc Materializer.  It will feature the voice work of KXSF DJ's Pamela, Casson, Hankster, Kate and Dan as well as Radio Voices favorites Bob "Count Dante" Calhoun and Tracy La Brie of Dead Redwoods and MHA.
"Who knows what evil lurks in the hearts of men? The Shadow knows!"