Supper Sessions
Web editor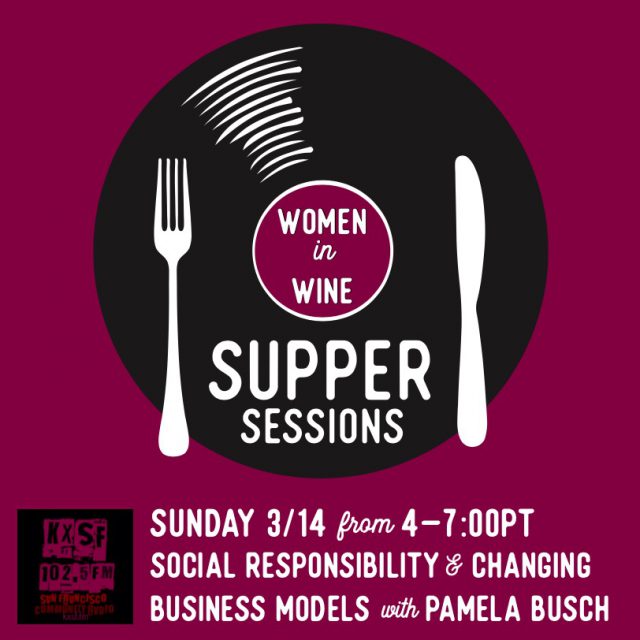 Supper Sessions
Every other Sunday 5-7pm
This episode features a discussion with some phenomenal women in the wine industry led again by Pamela Busch who has a rich background as a restauranteur, a writer, an educator of wine, and a social justice advocate. Pamela helped pioneer the natural wine movement in San Francisco, started The Vinguard, and hosts the annual WINeFare which celebrates and promotes women who work in natural wine.
The panel discusses changing business models throughout a pandemic, the changing face of women in the wine industry and the social responsibilities that come with this business. Joining Pamela in the discussion this episode are guests Kristie Tacey of Tessier Winery, Jaime Hiraishi of Wine Down SF, and Jane Lopes of Legend Australian Wine Imports.
Find out more about Supper Sessions here
Donate now and help keep independent radio on the air!