Review: Anika and Seablite @ Rickshaw Stop, May 17
Web editor
Seablite, Annika @ Rickshaw Stop, May 17
by Gage Kenady
Seablite, San Francisco's own fuzz-pop jangle-gaze quartet, opened the show amidst dayglo projections that seemed to pulsate in sync with the propulsive beats and reverb-drenched vocals. Murky, mysterious and urgent, the mod a-go-go psych psounds of Seablite check all the right boxes for today's indie sophisticate, resulting in a swirly pleasuredrone. The music reminded me kind of like how, when we were kids, we'd stir up Neapolitan ice cream into a solid color (we called it "camel ice cream" for some reason) for a sweet, sticky mass whose constituent parts coalesced into a more flavorful whole. This is the music of Seablite. As now as yesterday ever was, this fetching foursome is hopefully here to stay!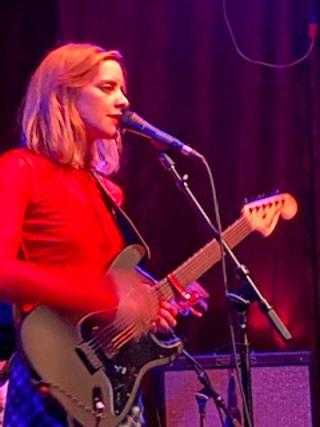 The enigma that is Berlin singer/musician/composer Anika headlined the evening at Rickshaw Stop.
This was at least my third attendance at an Anika performance in about ten years and she has never failed to compel and beguile. First with BEAK>, then with Exploded View and now with a feisty female three-piece from Berlin. This current lineup is less dubby, but more rocking than their predecessors, and were clearly enjoying themselves.
Performing songs from her latest album, Change, the music is electronic in nature, the lyrics concerned with taking stock of things during the pandemic, and the possibility of change both personal and political (Anika is a former political journalist). She also performed some past classics like her version of Bob Dylan's "Masters Of War" — monotonous, but forward-pitching in intensity.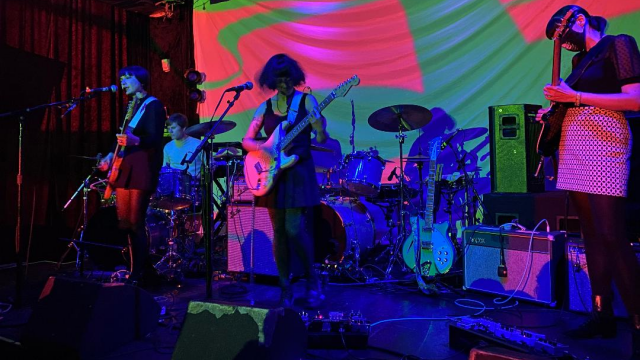 One surprising aspect in the later part of the performance was the band indulging in some, dare I say, early Pink Floyd-esque psychedelic improvisation. Anika's electric guitar slidings and scapings were definitely reminiscent of Syd Barrett's guitar explorations.
Anika's Teutonic deadpan delivery — a tad more emotive than Nico's — both lulls the listener and rivets their attention to the stage. But is all as it seems? One of the delights I've had through the years is watching Anika's facial expressions -to the casual eye inscrutable, yet, as the evening wears on, growing more complex, seeming to give the music more meaning. When she appears to stifle a smile, it seems she is having a good time, breaking the façade of her ice queen demeanor.
---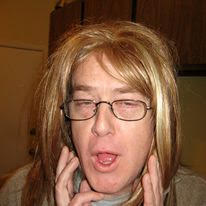 Gage Kenady hosts Off The Hook Fridays at 1 pm