Recipe: Crispy Umami Tofu from Janelle, Host of Supper Sessions
Web editor
by Janelle Lynch
I'm not a vegan, but since my diagnosis with an autoimmune disease in 2019, I primarily cook and follow a vegan protocol at home. Some of my favorite meals to make are an iteration of this crispy tofu dish. You can always put a twist on the components of the sauce used too- make it with fresh squeezed orange and sesame, or do a salt & pepper version! In Oakland or passing through? Stop by and support local house-made tofu & banchan deli, Joodooboo.
Pair with your favorite fruity but acidic wine like a Pinot Noir Rosé or a Weissbier. I enjoyed Tessier Winery's Femme Fatale Rosé while vibing out to some Kikagaku Moyo.
Crispy Umami Tofu
2-3 servings
Ingredients:
1 oz fresh ginger (large thumb size), peeled and minced
2-3 garlic cloves, peeled and minced
2 tbsp tamari
2.5 tbsp turbinado sugar
1 tbsp rice vinegar
1 tbsp sriracha or small minced bird's eye chili (optional, but adds some nice heat)
14 oz extra firm tofu (press it to eliminate water & pat dry)
¼ cup cornstarch
1 tbsp sesame seeds (divided)
3 scallions, sliced into 2" pieces
Salt and pepper
Prep: Add ginger, garlic, tamari, turbinado sugar, rice vinegar and sriracha to a medium bowl and whisk to combine the sauce. Cut tofu into 1" cubes and add tofu, cornstarch, just half the sesame seeds, and a large pinch of salt and pepper to a large bowl and toss to coat the tofu.
Cook: Heat 2 tbsp vegetable oil in a large nonstick skillet over medium-high heat. Add coated tofu and cook, tossing occasionally until crispy and browned in places, about 5-8 minutes. Add scallions to the skillet with the tofu and cook for 1-2 minutes. Reduce heat to low, add ginger garlic sauce and toss to coat. Cook until sauce thickens, about a minute.
Serve: I like serving this tofu with some quinoa or sushi rice and a hearty green vegetable like broccoli or green beans. Layer your grain, vegetable and tofu in a bowl and sprinkle with remaining sesame seeds. Enjoy!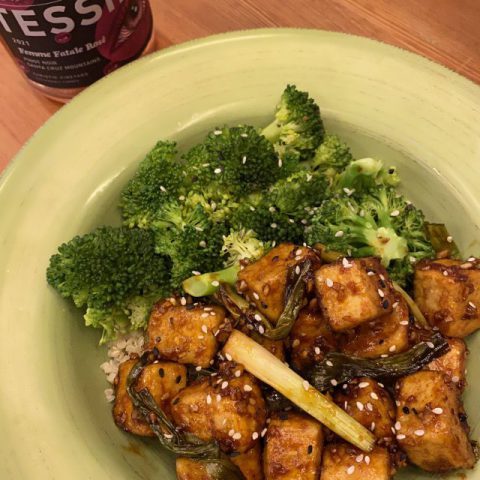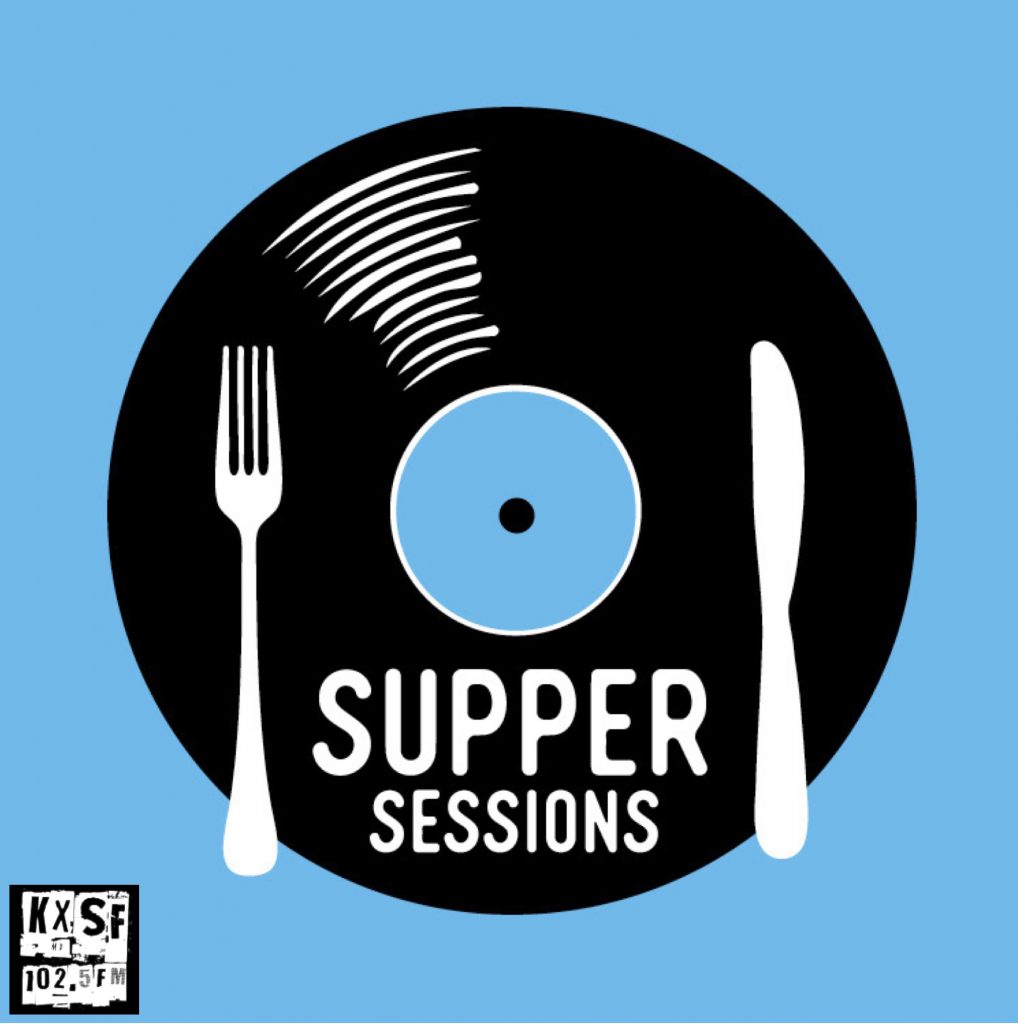 Janelle Lynch hosts Supper Sessions every other Sunday, 5–7 p.m.