Psicosis
Web editor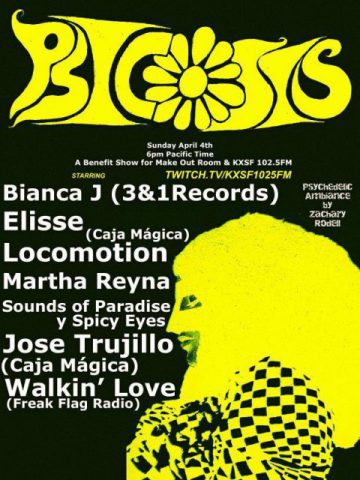 KXSF 102.5 FM presents: "PSICOSIS; a night of groovy rhythms from the past and around the globe on vinyl" featuring local DJs: Bianca Jimenez, Elisse Locomotion, Martha Reyna, Sounds of Paradise, José Trujillo and Walkin' Love. With psychedelic visuals by Zachary Rodell.
Get yout tickets at:
https://www.brownpapertickets.com/event/5098547
Donate now and help keep independent radio on the air!