MPTIS, April 30 @ The New Farm
Web editor
by Luke Poynter
This past weekend, I attended "The Bay is Doomed" hosted by The New Farm in Hunter's Point. The New Farm is a nonprofit venue run by Green City Project, and they offer their stage for open community use.
I was invited to the show to watch MPTIS (pronounced "empty eyes") perform a 15-minute set along with 16 other local bands. The show was all ages and, quite frankly, the youth at the farm made me feel old and uncool. Teen Punks flooded the farm, rocking custom ripped and patched jean vests, colorful spiked hair, and bloody elbows from the mosh pit.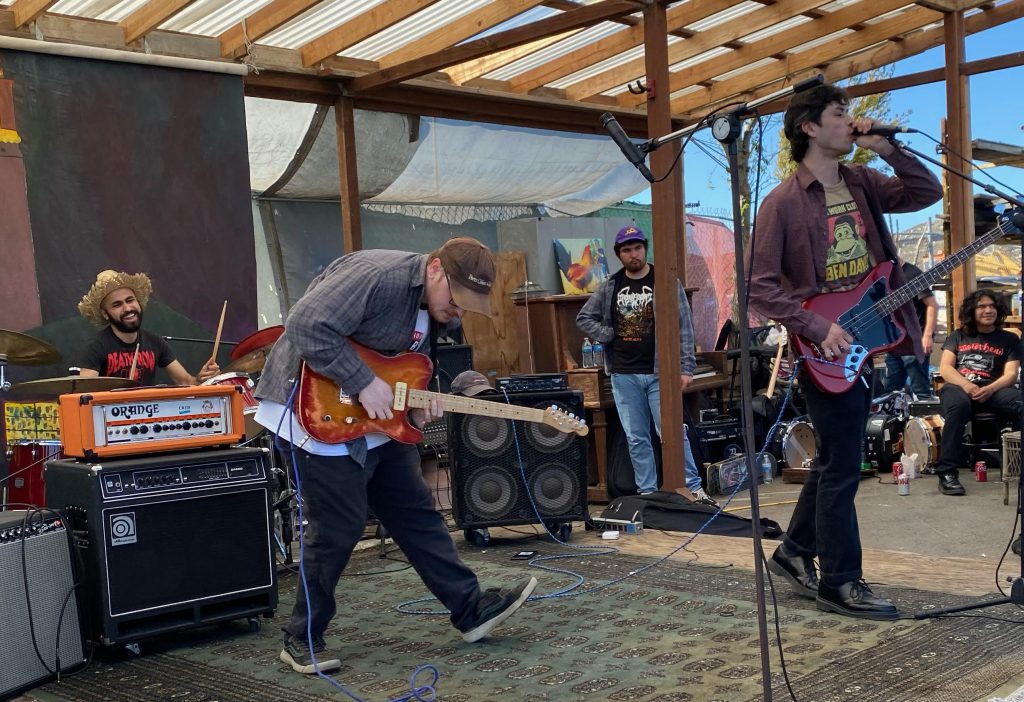 This was my first MPTIS show. I was invited by Alex when we met at Winter's Tavern in Pacifica at a show for his other band, Bull Goose Randall. He described the band as "heavily mutated guttural putrid slamming sludge-encrusted vile death core."
MPTIS is a three-piece heavy metal ensemble, with Alex Pettie on guitar and vocals, Ian Valqui on bass and vocals, and Anshuman Bhusal on drums. They're based out of San Francisco and have been making music since 2020. I snagged a copy of their latest EP at The New Farm. Their songs span from hardcore punk (Channel 5) to post-punk (Darya) to slam metal (Lizard).
You can get ahold of MPTIS latest EP at one of their upcoming shows. Catch them at Ireland's 32 on May 7 and Peninsula Chinese on May 28.