Meet DJ Panda, 12
Web editor
When did you start DJing?
I started DJing in 2016 when I was 6.5 years old. I am now 12 years old and I think I am the youngest DJ at KXSF.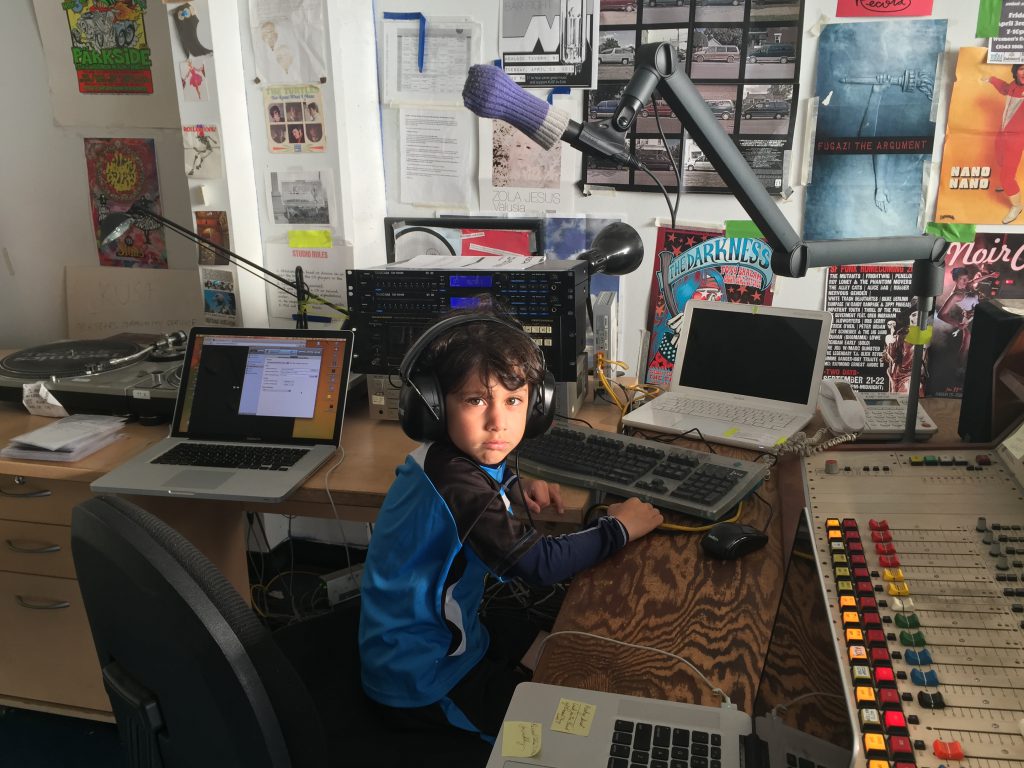 What is your favorite thing about being a DJ at KXSF?
Searching for the music, listening to the music that I choose, talking on the air.
Top five favorite albums, at the moment.
I would rather give you my top five performers: Alexandre Tharaud (Pianist), Yuja Wang (pianist), Lang Lang (pianist), Jakub Josef Orlinski (countertenor), Andreas Scholl (countertenor)
Favorite movie soundtrack?
Spiderman, Into the Spiderverse, Music of Daniel Pemberton
What has been your favorite live show you've seen?
Dear San Francisco with the 7fingers at Club Fugazi in San Francisco. It was really great and so lively.
Do you play an instrument?
Yes, I play the piano since I was five years old.
Are you in a band?
No I am not in a band although I have played in a band before at Rock Band Land when I was younger.
Anything else you would like to share? Yes! I study composition and piano at the San Francisco Conservatory of Music. I like the composition program because I love improvising on the piano and turning them into pieces. I also enjoy learning to write music for other instruments. When I started DJing in 2016 at KXSF, I had a show called Chop Chop Lollipop which was mostly rock and alternative rock music, but then later I switched to Ad Lib, which is a classical music show because I prefer listening to classical music. My favorite composers are Debussy, Rachmaninov, Mozart and Chopin.
Real name – Lucas Cecil
DJ name – DJ Panda
Show name and time – Ad Lib – Sundays 2 to 3 pm