Mawkish Twaddle
Editor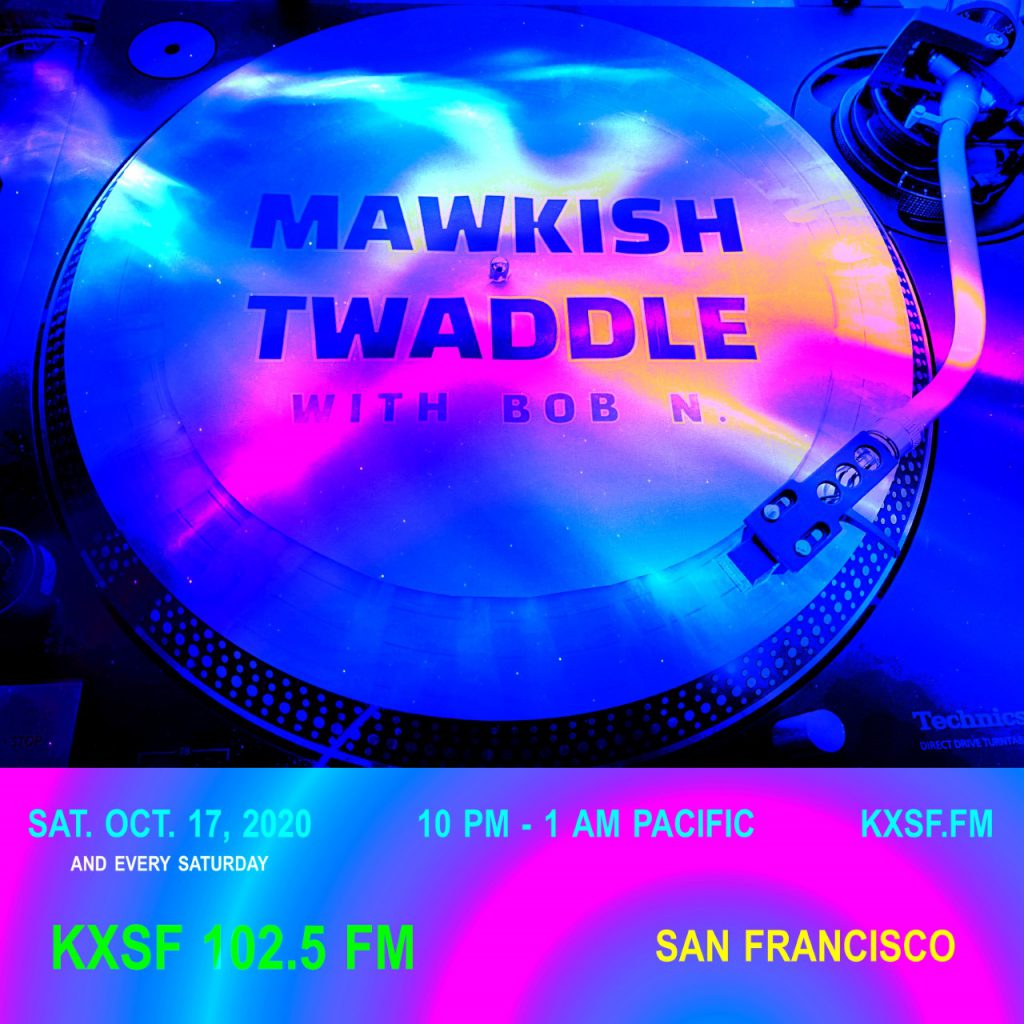 This week's Mawkish Twaddle sounds nothing like the Darling Buds! From Leo Sayer's best Boz Scaggs at the fern bar on a Saturday night imitation to the most paint-peeling confection John Dwyer has ever recorded, and the perfect flow of "Even If You Can See Hell" into "Your Children Are Gonna Burn," not to mention the presence of two Signals and one Singles, and also the best America track sung by Dewey Bunnell (no, not that one), there just might be something for everyone — or possibly something for no one — in this Twaddle.
There are amazing new sounds from Eggy; The Very Most; Kurt Baker; Santa Sprees; Terrible Signal; Guardian Singles; Latitude; Franc Lee; Coupons; The Sino Hearts; TOMMA INTET; Disco Vumbi; The Color Waves; Lunchbox; Gen Pop; Order Of The Toad; Supercrush; Pose Dia; Salem Trials; Love, Burns; André Salvador And The Von Kings; Dead Famous People; Tugboat Captain; Les Bicyclettes de Belsize; The Bats; Quintron & Miss Pussycat; The Luxembourg Signal; Milky Wimpshake; Wicketkeeper; Bee Bee Sea; Julie Et Joe; HighSchool; The Green Child; Staffers; Farewell Horizontal; Jane Weaver; Osees; The Mountain Goats; Guided By Voices.  You'll also hear selections from new collections of material from Kiyoaki Iwamoto and The Bachelor Pad.
From the past: Hambi & The Dance (RIP Hambi Haralambous), America (as mentioned way, way above), Leo Sayer (also mentioned approximately 362 paragraphs ago), Prefab Sprout, and Terry Hall.