KXSF LIVE with Agua Pura, Sunday 2/19 at 3 pm
Fari Agharabi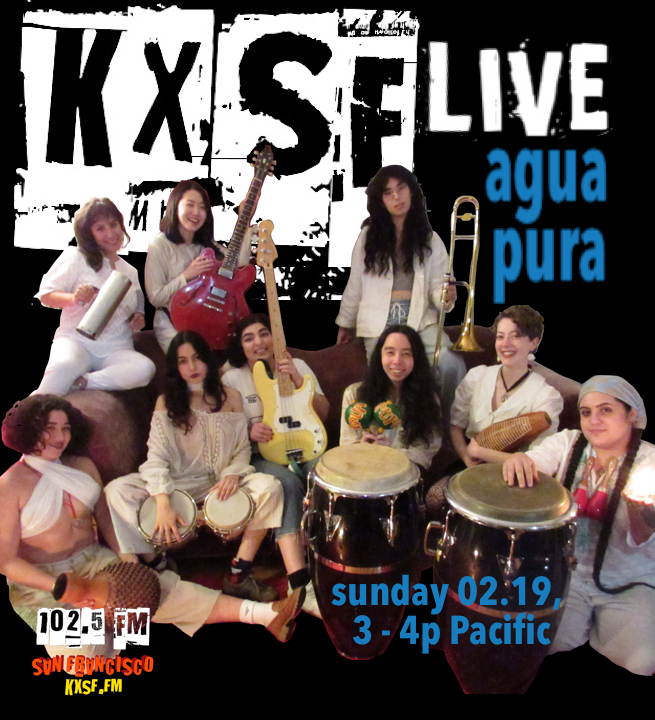 For this week's KXSF Live session, please join us as KXSF welcomes Agua Pura into the studio for a live performance and interview, hosted by radiobob!
This 10-piece all-women Afro-Cuban/Latinx ensemble, la Misíon's banda divina Agua Pura, brings all that badass divine femme energy to the dance floor and your airwaves.
Tune in LIVE 3-4pm Pacific at 102.5 FM in San Francisco or stream worldwide at kxsf.fm!
---
Would you be Interested in appearing on KXSF Live? Get in touch with us: kxsflive@kxsf.com