March 10, 2023: SF jazz legend Idris Ackamoor on Friday Morning Frequencies @ 10 a.m.
Fari Agharabi
March 10, 2023: Renowned alto-saxophonist and San Francisco jazz legend Idris Ackamoor, in an interview and live in-studio solo performance. celebrating 50 years of his pioneering band, The Pyramids, and the US debut of a new double album 'Afro Futuristic Dreams' with free community concerts next weekend!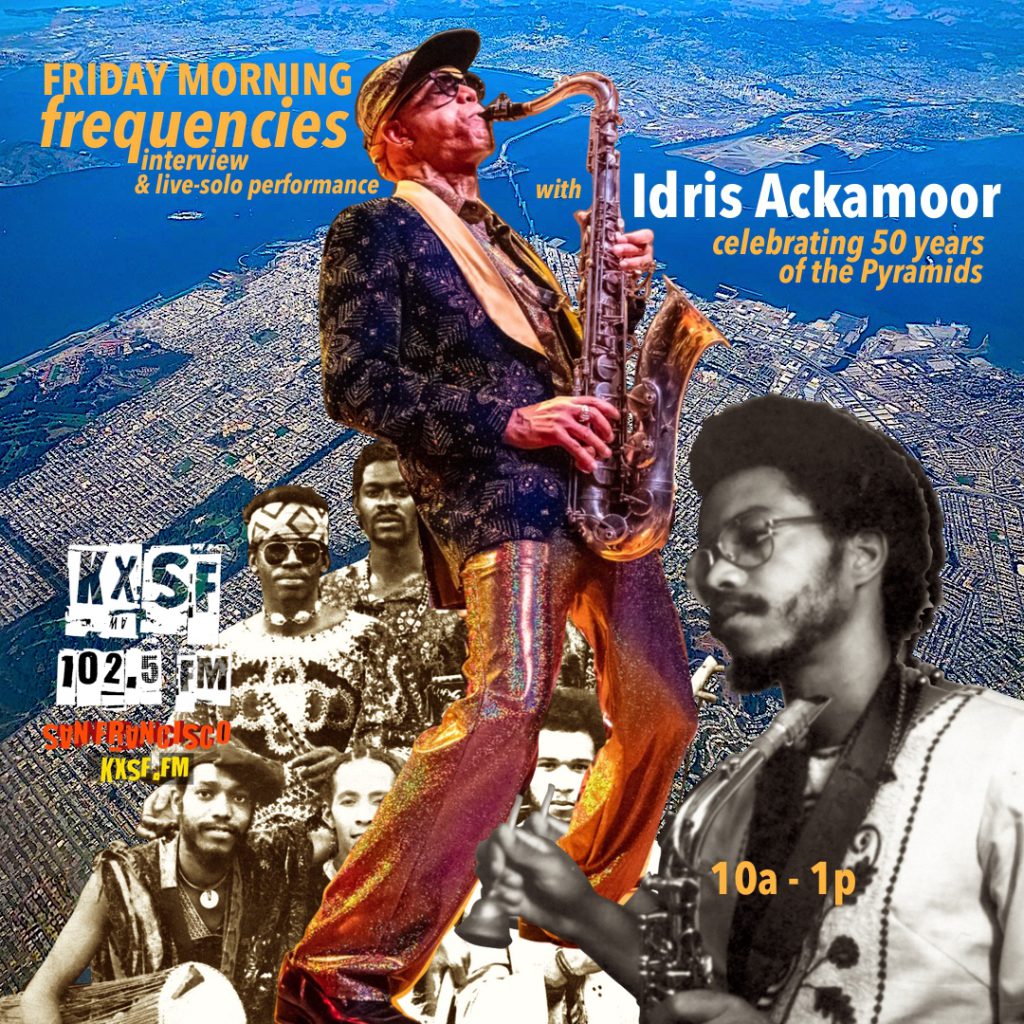 ---
Broadcasting live from unceded Ramaytush Ohlone territory, Friday Morning Frequencies shows love for our live and local culture, community making art and making change. Join DJ Radio Bob to hear new releases, both local and international, shout-outs and information on upcoming shows, ticket giveaways … y mucho más…
Tune in Fridays, 10 am–1 pm Pacific.
From inside SF City limits @102.5 FM, always streaming @ KXSF.FM