Giants vs Diamondbacks – Pregame Notable (6/16/21)
KXSF
The Giants continue their homestand tonight with Game 3 against the Arizona Diamondbacks. San Francisco is HOT right now – in addition to it being 73º degrees, they've won 14 of their last 20 contests.
WHO'S THE BEST?
The Giants enter today's games with the best overall winning percentage in the National League with a 42-25 record
YAZ SLAM
Last night the Giants were trailing 7-0 in the top of the second inning. SF slowly chipped away at the lead, finally taking the lead with Mike Yastrzemski's first career grand slam.
The last Major Leaguer to hit a GRAND SLAM with his team down by three runs in the 8th inning or later? Kevin Pillar last year on September 4 as a Rockie against the Dodgers.
JUNETEENTH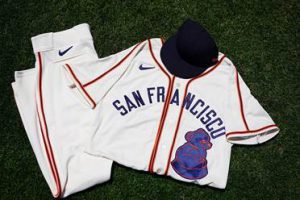 The San Francisco Giants will commemorate Juneteenth, also known as Freedom Day, at Oracle Park on Saturday, June 19 when they face the Philadelphia Phillies at 1:05 p.m. PDT
This important day marks the emancipation of those who had been enslaved in the United States.
TONIGHT'S STARTER
RHP Anthony DeSclafani is tonight's starter
He is coming off his second shutout of the season after blanking the Nationals last Friday in D.C.

Final Line: 2 H, 8 K, 1 BB – Giants won 1-0
PEACOCK
The three-game series starting Friday against the Philadelphia Phillies will be presented exclusively on Peacock, NBCUniversal's streaming service, free to fans nationwide. Please click HERE for more information.